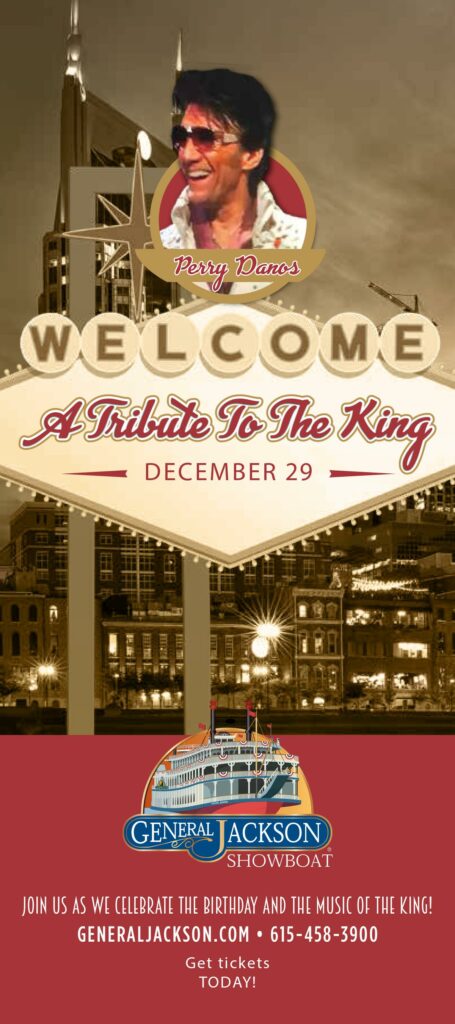 Memories and nostalgia collide during this event. Join us as we celebrate the life and artistry of one of the world's greatest musical icons.  DECEMBER 29.
Start the evening with Southern cuisine and spectacular views of downtown Nashville's skyline, then relive the past when Perry Danos and the Kingsmen take you on an unforgettable journey of music and memories!
Dance, sing and enjoy a night like no other aboard the majestic General Jackson Showboat.
Join us on the General Jackson as we celebrate the impact this incredible icon has had on our lives through the music of the King!
Cruise Scenario:
Boarding- 6:15pm
Departure- 7pm
Return- 10pm
VIEW THE MENU
SHOW MENU